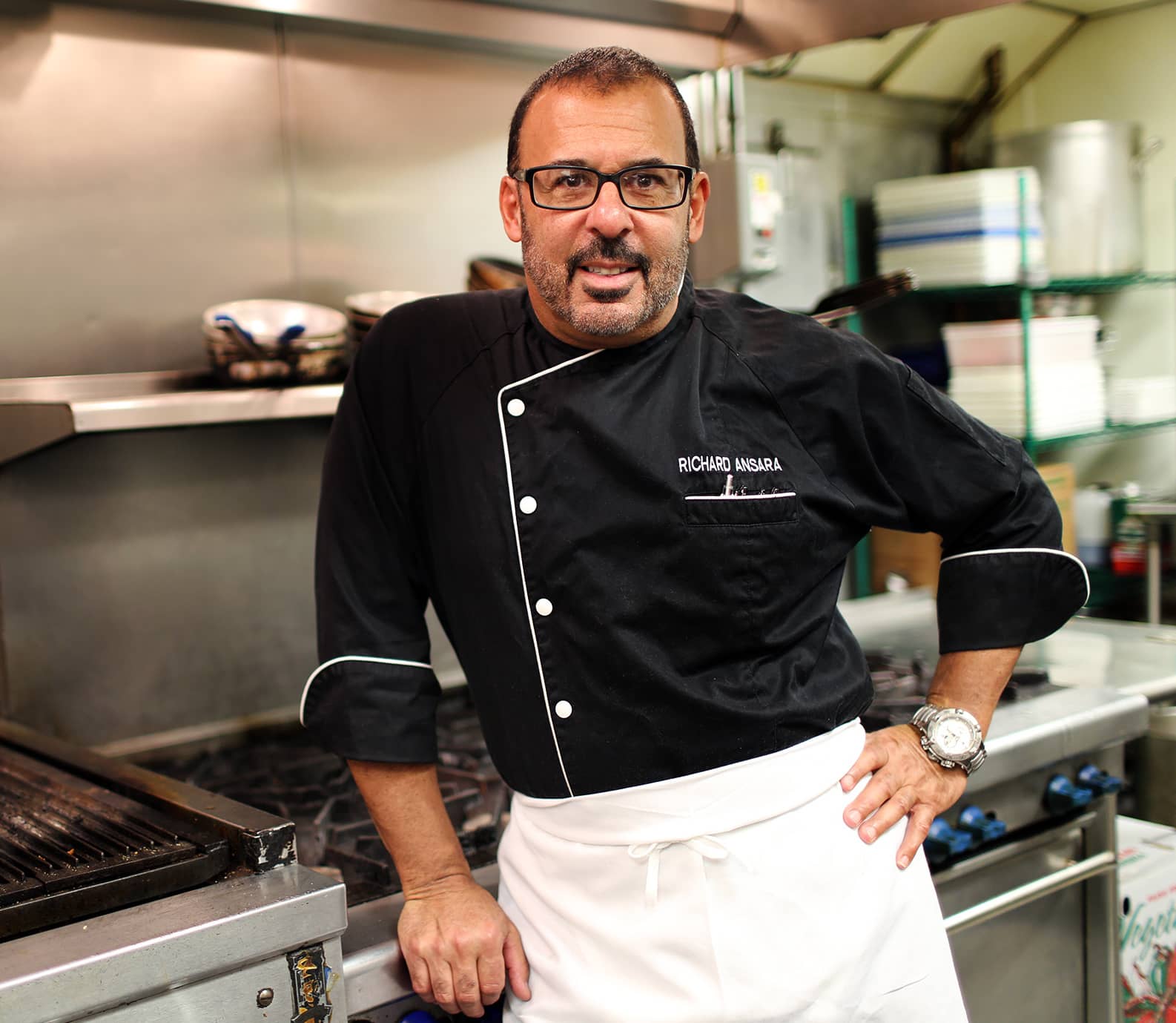 Richard Ansara
Executive Chef/Co-Owner
Rich Ansara brings many successful years of culinary experience, including stops at Meadhall, Amrheins, the Palm Restaurant and Appetito. We offer guests exciting, Italian and Mediterranean cuisine on the most famous restaurant street in Boston", remarked Rich. Ansara's accolades run deep and his gift to people is his food. "I live to make people happy with my cooking", quipped Ansara. Rich has perfected his own approach to the fusion of style and old-world Italian recipes to which his patrons have become accustomed. When you visit us, ask to see Rich. He always wants to meet his guests and please them.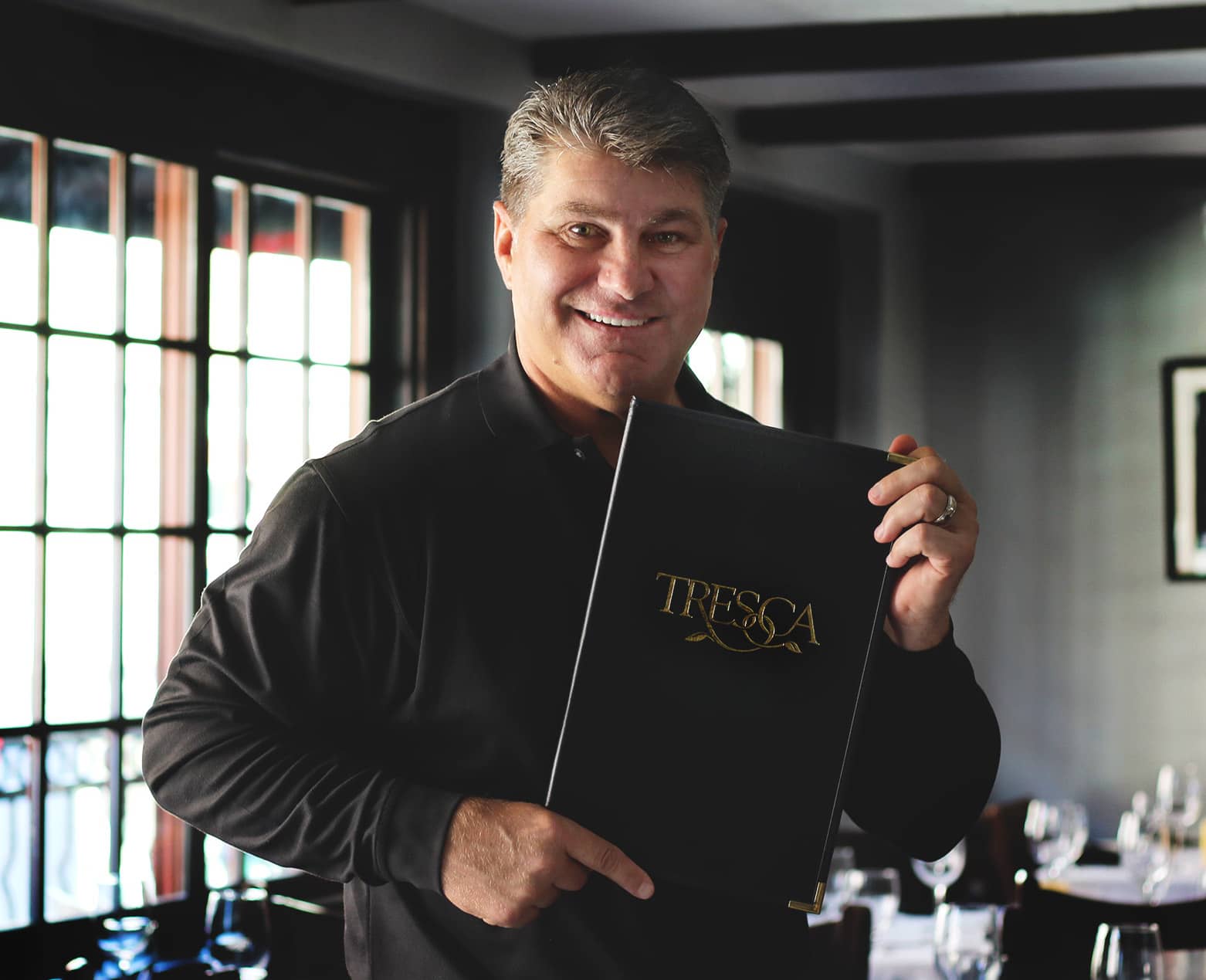 Ray Bourque
Owner
Ray Bourque is one of the National Hockey League's greatest legends. His NHL debut came in 1979 after being drafted 8th overall by the Boston Bruins. Playing 21 seasons with the Bruins franchise, Bourque became its longest-serving captain. In the spring of 2000, Bourque was traded to the Colorado Avalanche, where he finally won the Stanley Cup in 2001. He ended his career as the all-time leader of point scoring by a defenseman in the history of the NHL. To this day, he still holds NHL records for most career goals, assists and points by a defenseman. He also won the Norris Trophy for Best Defenseman a total of 5 times, as well as played in 19 consecutive NHL All Star Games.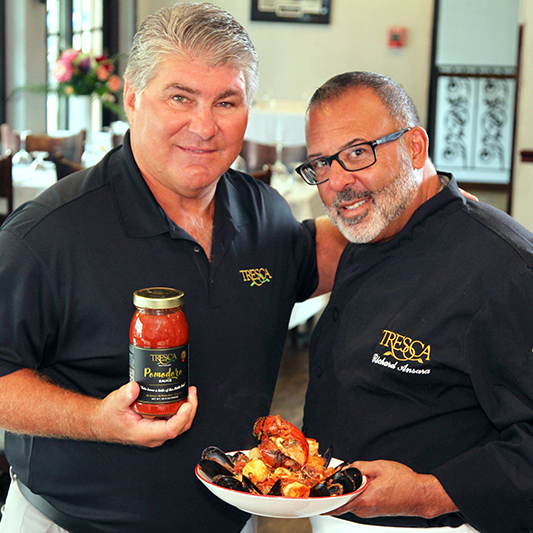 Tresca Restaurant Quality Sauces for Retail Sale
"Take home a taste of the North End"
You can now purchase the unique, fresh taste of Tresca Restaurant quality line of sauces at Market Basket, Concord Market and Whole Food stores throughout New England. Featuring the same sauces used throughout Chef Rich's famous Italian menu… Pomodoro, Fra Diavolo, Puttanesca, Roasted Garlic, Pizza and a new Vodka sauce.
Tresca was rated the #1 Italian Restaurant in Boston by CBS, and now you can bring that flavor home to your very own kitchen.
"Take home a taste of the North End"